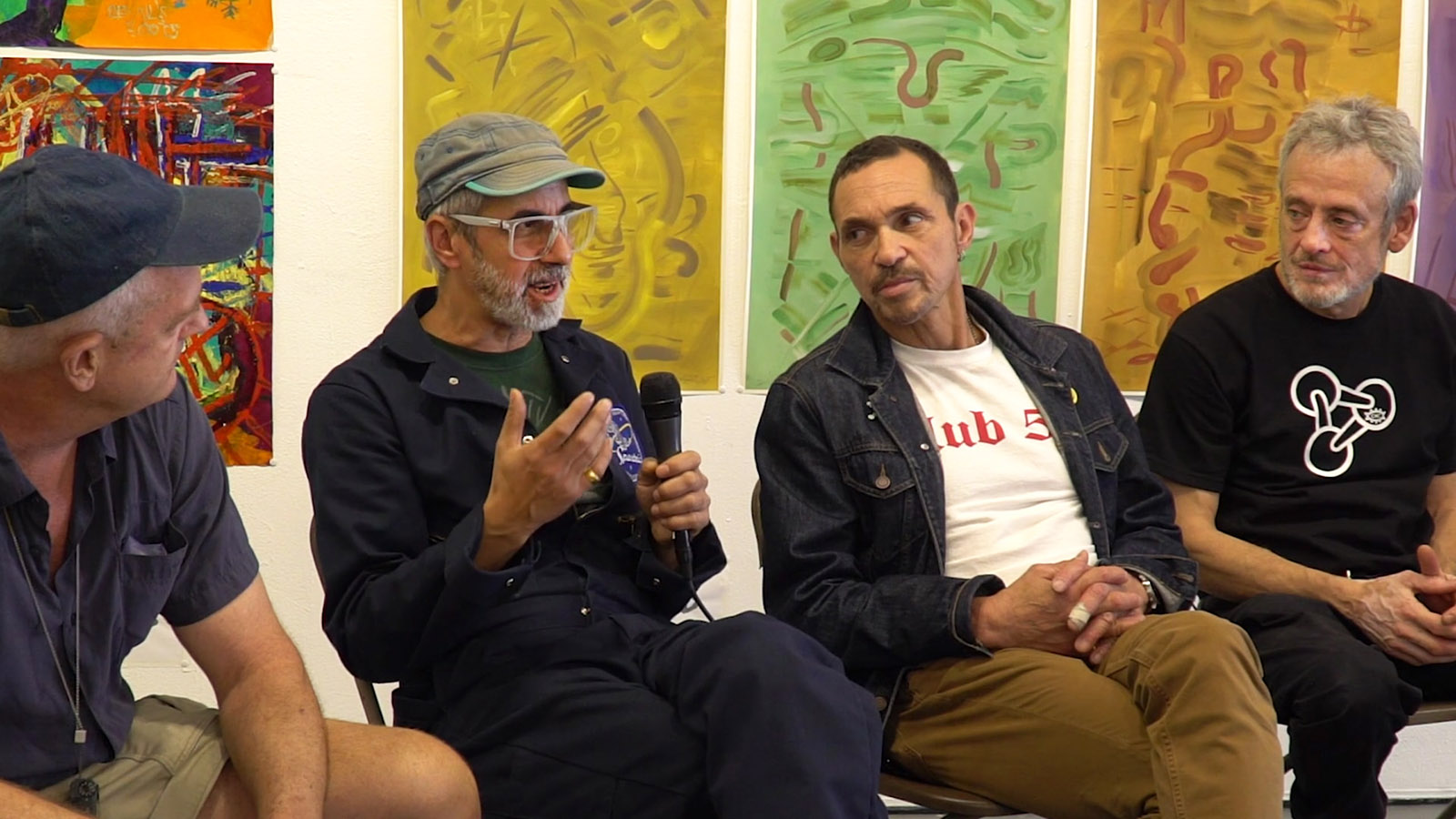 Panel Discussion Sept.2018: "The Birth of Street Art" Moderator: Carlo McCormick, Panel: Anthony Haden-Guest, David Fried and Christopher Hart Chambers (aka AVANT), Al Diaz (aka SAMO), Loren Monk (aka James Kalm), Linus Corragio
Photo: Loren Monk, David Fried, Al Diaz, Christopher Hart Chambers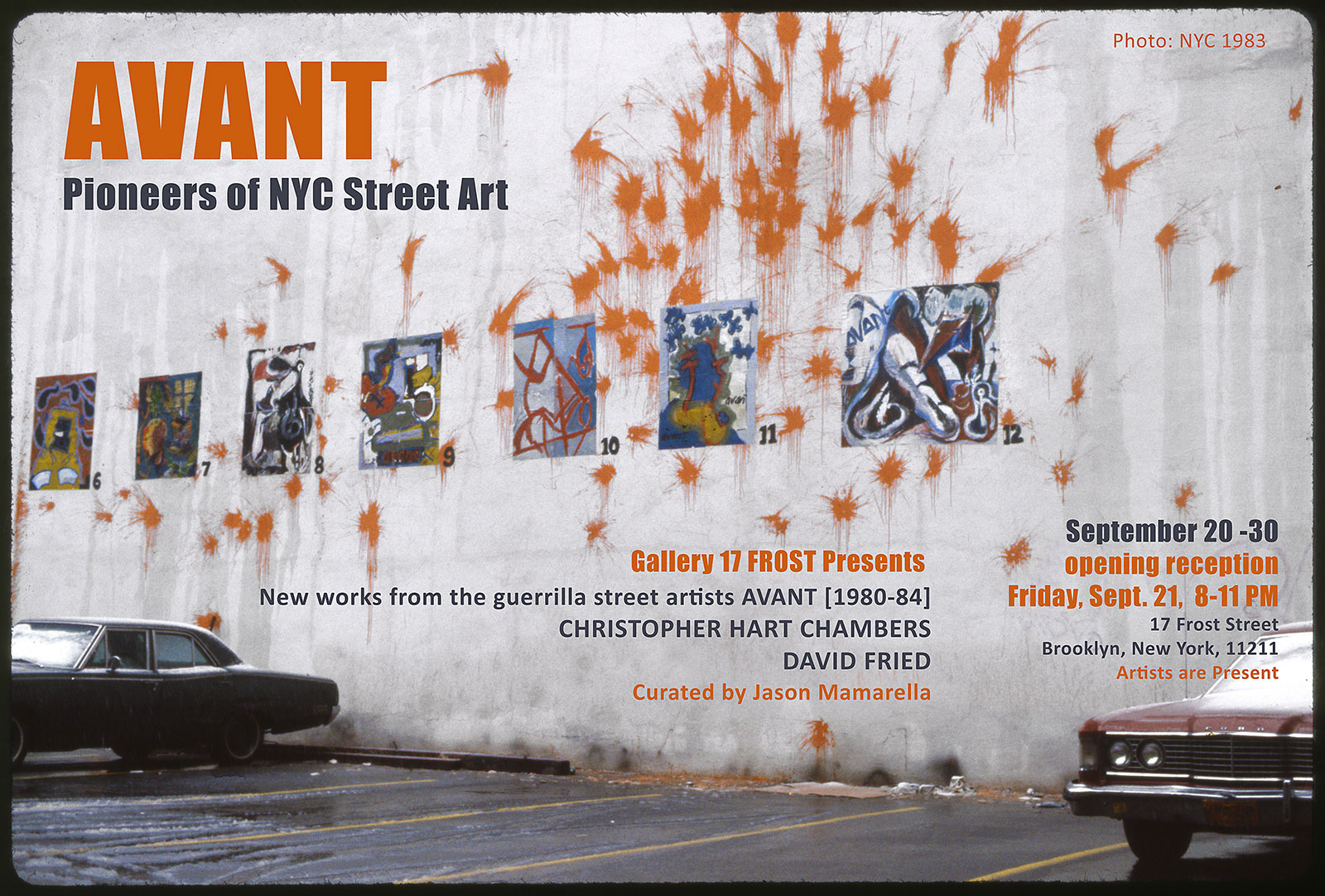 Photo: david fried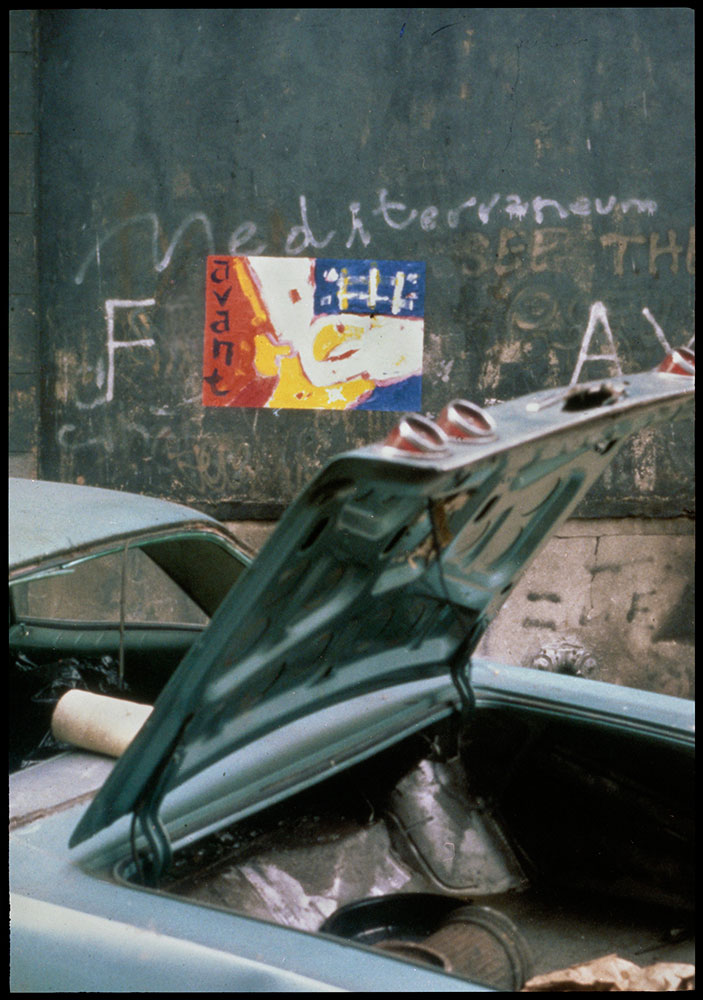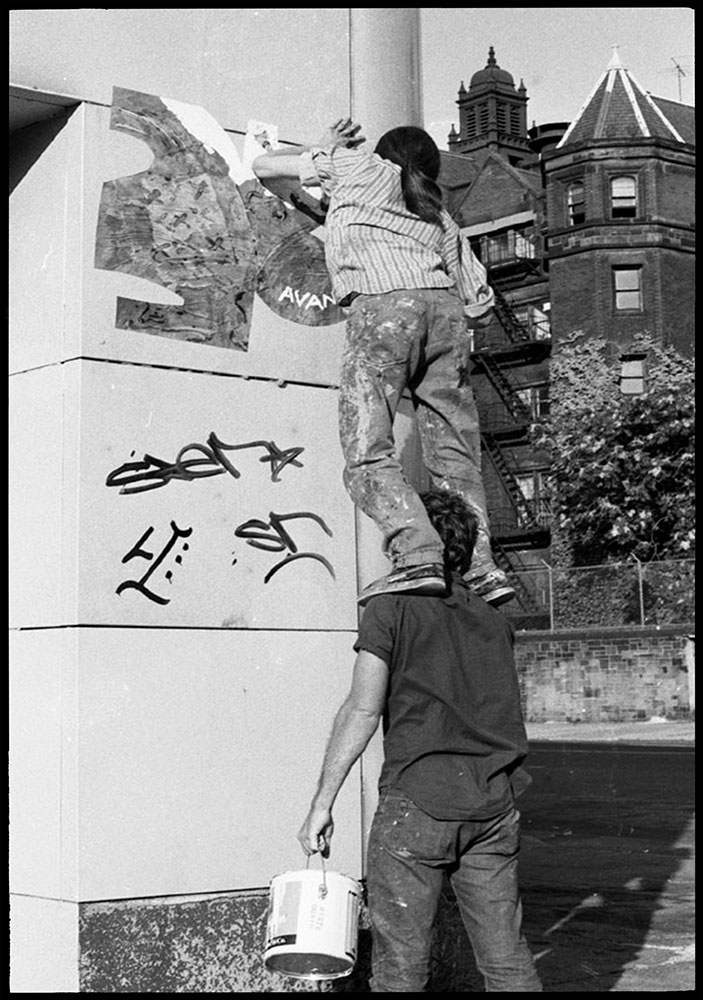 Photos: david fried/ left: Lower East Side 1980 /right: Chelsea 1982 | HISTORICAL NYC STREET ART / ARCHIVAL AVANT WEBSITE: http://avant-streetart.com/index.htm
The proliferation of non advertising, non political works on paper (street art posters), illicitly pasted on exterior walls along roads and avenues throughout the world began with the "art militia" AVANT in New York City in 1980. Around the same time Keith Haring started doing his chalk drawings in the MTA subways, and Richard Hambleton began his famed Shadowman series. AVANT also displayed their works in nightclubs, galleries, museums, and just about anyplace available until disbanding in 1984.
Their efforts then, and the attention they received, contributed immeasurably to the formation and popularity of street art now. Today there remain two of the original members alive and actively creating and exhibiting art: David Fried, and the founder of the movement, Christopher Hart Chambers. Both have since flourished in their independent careers with dozens of solo exhibitions internationally.
This exhibition, the first AVANT exhibition in over 35 years will feature an installation of brand new, one-off (unique) AVANT posters, historic documentation of the entire group's seminal efforts in the form of limited edition prints, and select recent works.